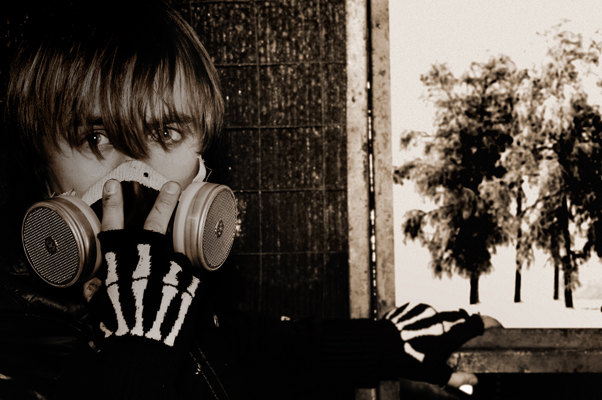 Keysian and Keynsian industrial gorgeousness from Russia. Technology of Silence is the one-man alias of Denis Romanov (and a great one, too: thinking about it for too long will dilate the eyes). The Squad is Romanov's fourth studio album.
The first act best fits the liner notes: "Cinematic industrial dark ambient of post-nuclear cities." Second track "Trap Signal" is a haunted landscape-turned relentless march (for instrumental music, the narratives here are clear and succinct). The following "No Tickets" is pure Carl Sagan, with redshifts in place of echoes, and the sound of terrifying cosmological questions in place of simple menace. Next, the high point of the work: "Wasteland Nomad." The trek implied by the title saunters past stark percussion, didgeridoo, and swells of industrial wind. The walk becomes a hunt with a blistering synthesizer riff, a kinetic snare beat, and processe
d chorus.
After a time you realize the album has taken a bit of an ambient turn. The work is still beautiful, but this is an odd development, considering the play-it-loud-or-not-at-all ethic of the opening material. For all of the apocalyptic overtures, both the title and the composition of "Million Eyes of Dew" have a decidedly organic feel. Dance hall number "Red Sniper" feels tragic and psychologically troubled, until synth percussion noises fill in as short bursts of rifle fire. "Sexmachine" seems to explain the odd cover art: manufacturing noises sit in as percussion, melody and voice. The Squad is an unexpected, complex and rewarding piece of art.